JAMIE LISA FORBES
– Recipient of the 2011 WILLA Literary Award –
– Recipient of the 2015 High Plains Book Award, Short Story Category –
– 2020 Sir Walter Raleigh Fiction Award Finalist –
Rowen Hart has been raised as the pampered son of a prominent family in the small community of White Rock, North Carolina. When his father's suicide turns his world upside down, he finds himself responsible for his mother in their suddenly reduced circumstances. As Rowen tries to find his way, he begins to question everything about his upbringing, his current circumstances and his plans for the future as they turn to dust in his hands.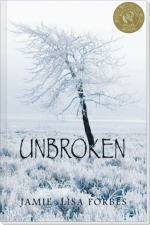 Ranching is a life of extremes, perhaps even more so on the high plains near Laramie, Wyoming.  No one knows that better than Gwen Swan, who discovered that marrying a husband meant marrying a ranch.  She dedicates twenty-four hour days to the family enterprise while struggling to raise her children.
Her neighbor, Meg, who has broken from her family, expects unrelenting hard work as a ranch hand, but she is determined to leave her past behind and forge a new path with her son.  Gwen, who understands the corrosive effects of isolation better than anyone, includes Meg in her family and community and the two women draw solace from their companionship.
But there is little time for reflection on anyone's part as the wheel of seasons grind on, bringing disasters and triumphs and a rough road for all concerned.  The prodigal Swan son returns and relationships shift, resentments surface and everyone finds themselves struggling against the elements and each other to continue their way of life.
In this remarkable debut novel the author presents us with fully formed characters that ring as clear and true as the picture of ranch life she paints as a background for the universal struggles we all confront.
.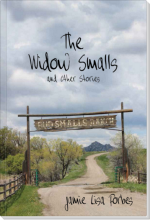 Thirty years of browbeating from rancher Bud Smalls has penned his wife, Leah, into emotional isolation.  Now Bud is gone and Leah owns the ranch, but no help is forthcoming from Bud's brothers who want to force her out and take the ranch for themselves.  When their attempt to humiliate her instead becomes her opportunity to succeed, Leah begins to find her way back to herself and learns how much she can gain by opening her heart.
The Widow Smalls is just one of the stories in this outstanding collection of stories by WILLA Award winning author Jamie Lisa Forbes, who writes from her own experience of the hardships of making a living from the land.  Her deftly drawn characters include star-crossed lovers, a younger rancher facing his first test of moral courage, an inscrutable ranch hand claiming an impressive relative, a father making one last grasp for his daughter's love and a child's struggle to make sense of the world around her.  Each one of these characters will pull readers into the middle of their stories and keep them turning the pages.
PURCHASE NOW on AMAZON or PayPal
'Unbroken' OR 'Widow Smalls'